Select "Maintenance."
Select "Machine Setup Parameters."
Select "Setup Library Tab."
Using the "Library" dropdown, select the parameter library you want to send to the XL controller.
Select "Download."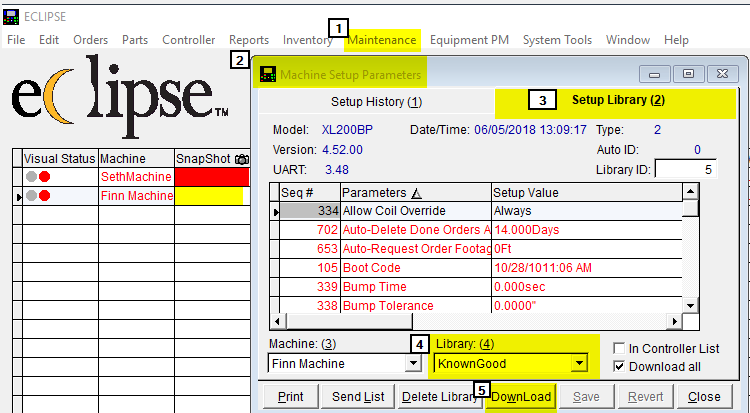 Eclipse will then download the parameter library.

If you have Scrap Codes, Delay Codes, Query Lists, and Tool Libraries, you can choose "Send List" and Eclipse will send all of the checked items to the XL controller you select. It can also send them to all machines, if selected.