Bar Code Scanners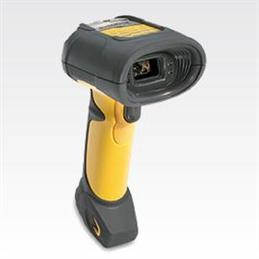 Bar Code Scanners have several applications on a roll former manufacturing line. The ability to scan a tag and automatically enter data saves time and eliminates the chance of key punch errors.
The most common use of a bar code scanner on a roll forming line is in the recording of coil inventory information. Each coil has a tag, typically provided by the material supplier, that contains the important information about that coil and a unique inventory number. By scanning the tag, this information can be quickly and accurately loaded into your inventory system to indicate when the coil is on the line, when it is used up, or returned to stock.
When used with other AMS Controls labor saving accessories, the scanner has more data entry uses. Production information gathered for the reports generated by the Eclipse Production Management Software such as the employee number of the line operator can be easily scanned into the system. When the line has stopped at a pre-determined amount of time, the XL200 Series Controller requires an explanation of delay reason before the line can start up again. Typically reasons include "stop for coil change" and "stop for machine maintenance." With the Bar Code Scanner System, the operator doesn't need to remember the various codes, or search through a list. He can simply scan the correct description off of a pre-printed laminated sheet. The scanner has been designed for use in a dusty, dirty factory environment and is rated for "multiple 6 foot drops to concrete."
The optional RF (radio frequency) style scanner can be carried anywhere the operator goes on the manufacturing line. An available holster keeps the unit protected and out of the way.
The XL200 series controller comes equipped with a 9 pin RS232 port for Bar Code Scanner integration.

For more information on bar code scanner setup and configuration, see the following document:
Why use bar code scanners on your roll forming line? Read more about best practices in bar code scanning: