Calibrating the Touchscreen – Pathfinder v2
If you are experiencing difficulties with the touch screen of the Pathfinder PC such as problems selecting items, the touch screen may require recalibration. This process is simple to perform and will result in increased touch screen accuracy.
The program Touchscreen Utilities is used to calibrate the touch screen on most Pathfinder PCs. To access this program, you must be able to access the PC's Desktop. This is done by logging into Pathfinder as an Administrator, then logging off. This will return you to the Desktop.
Open the Pathfinder Tools folder and double-click Touchscreen Utilities.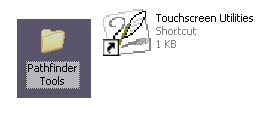 The calibration program will open.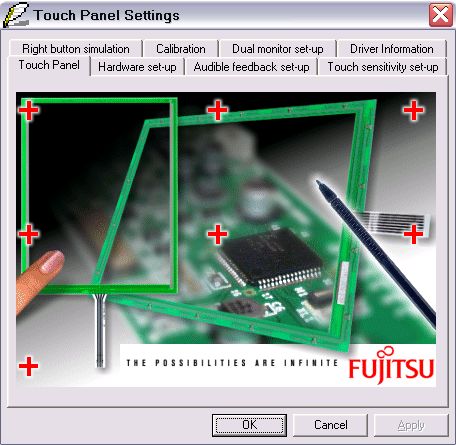 Select the Calibration tab.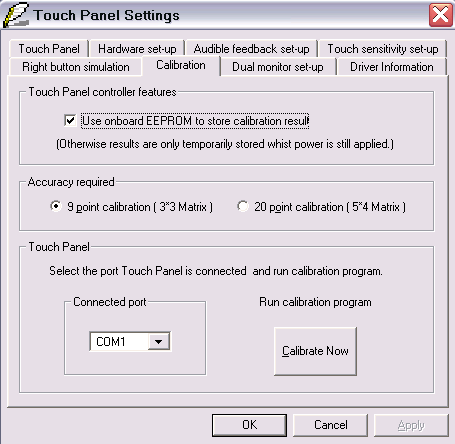 Make certain that "Use onboard EEPROM to store calibration result" is selected. Select "9 point calibration" and "COM 4."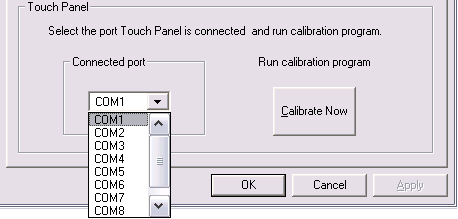 Click "Calibrate Now."

The screen will go white and a red cross will appear on the screen. Simply touch the red "+" sign using a stylus or your finger. It will move to nine calibration points. Once you have selected all nine calibration points, click "Update" to apply the calibration.
Note: Press Esc to restart the calibration if a mistake is made or click "Calibrate Now" again after the nine point calibration is complete.
Click "OK" to exit the Touchscreen Utilities application.
Restart Pathfinder to determine whether the calibration has solved your particular issue. If the issue is still not resolved, contact AMS Controls Support for further troubleshooting.