Missing Snapshot or Dates for Reports in Eclipse Classic
If you are attempting to view the Snapshot of a machine and nothing will show up or if you are trying to run a report, but certain dates will not show up or they are missing data, follow the simple procedure below to resolve the issue.
Choose a report to open. Here we select the Downtime Report.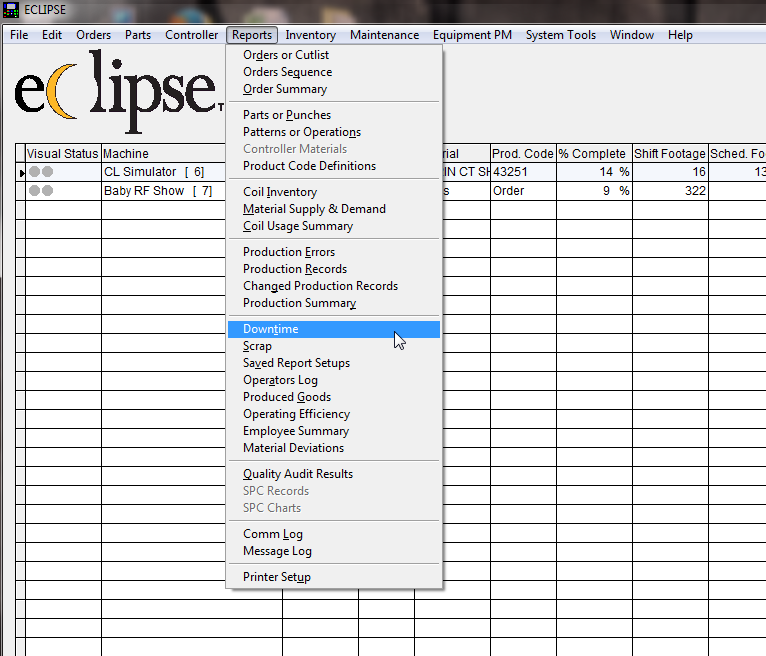 2. Click the Refresh button as shown below.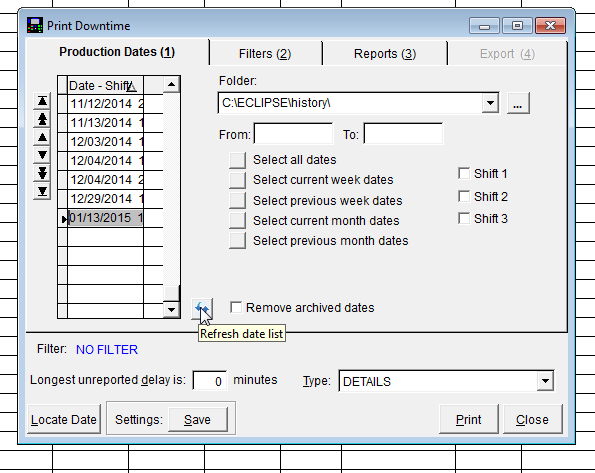 Eclipse will process and show the dialogs below.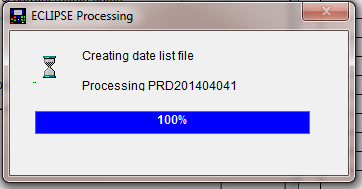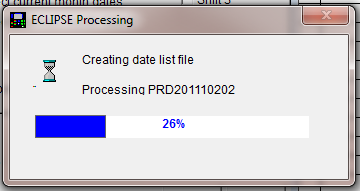 Once these windows are done processing, the data will have been updated. All dates with production should be available for viewing and all Snapshots should be shown.