Calibrating the Touchscreen of an XL200 Controller
Click the Diagnostics button of the XL controller and select System Information on the left-hand side.
You will see the option for 'F4-Calibrate Touch-Screen' at the bottom. Click it.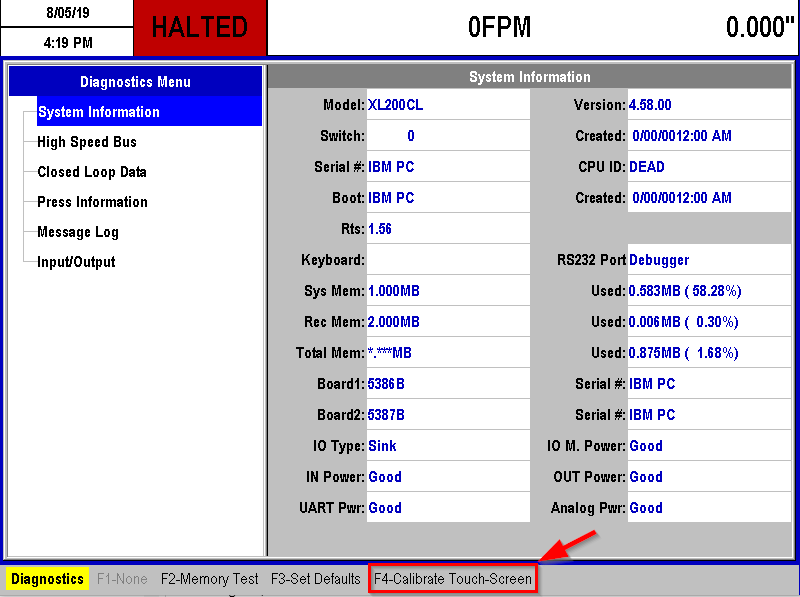 This will open the Calibration screen. Follow the directions on the screen and touch the boxes when prompted.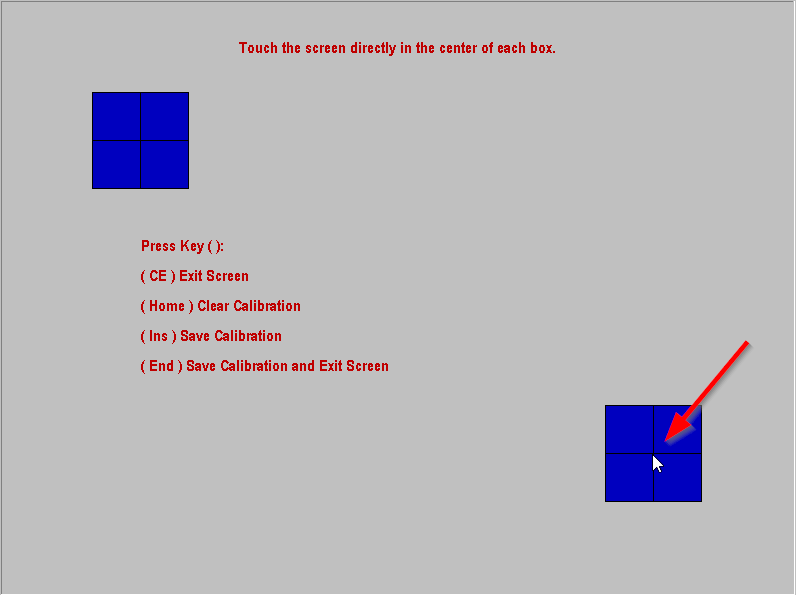 Press the 'Ins' button to save the new calibration. Pressing 'Ins' will also start the calibration process over again. Pressing the 'End' button will save and exit the calibration screen.