Print an Approval or Production Sheet – Edge
Edge includes a print function so you can print a profile, along with profile name, dimensions, blank width, bend count, hem count, and revision number. It even includes a "Notes" field to include specific instructions or information.
To print, select the "Print" icon from the Profile Editor screen.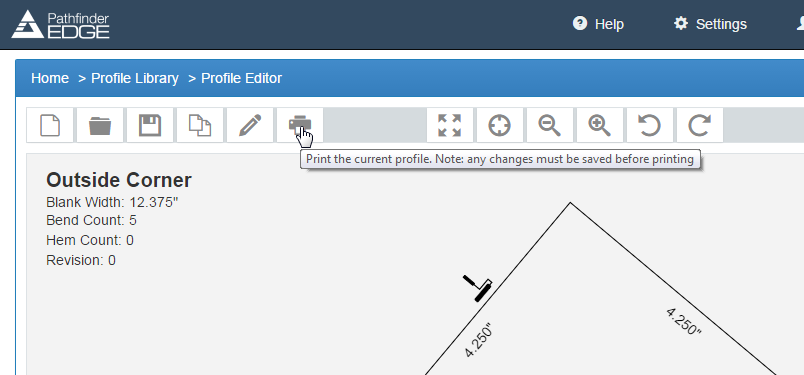 It will open a separate window with a blank "Notes" field. Either enter any necessary notes or leave the field blank and select "Print."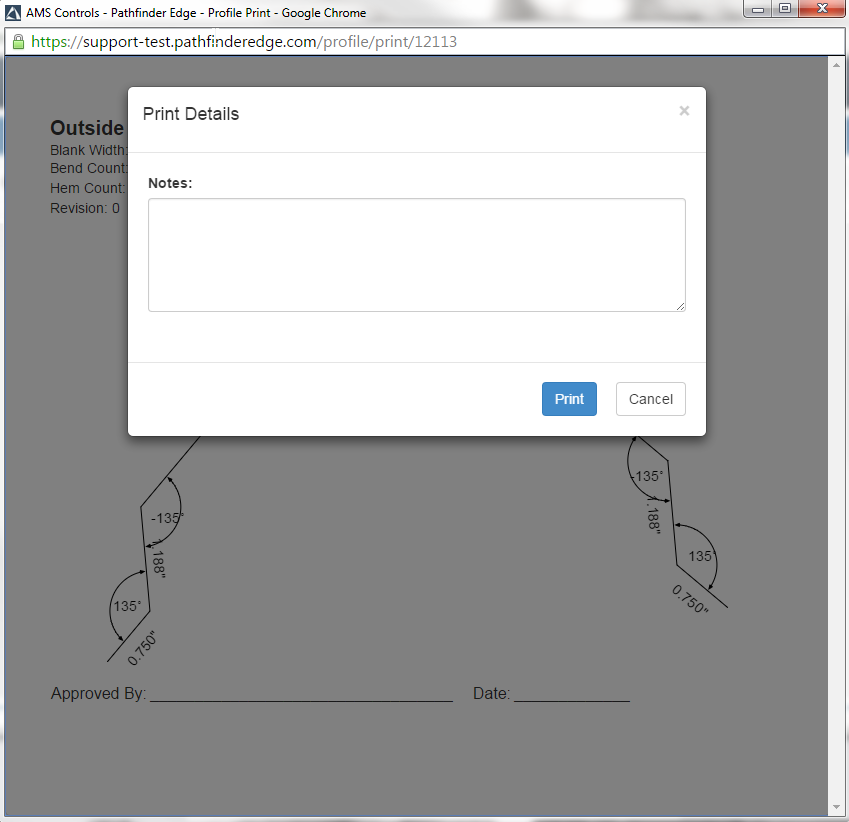 The Print Preview page will appear: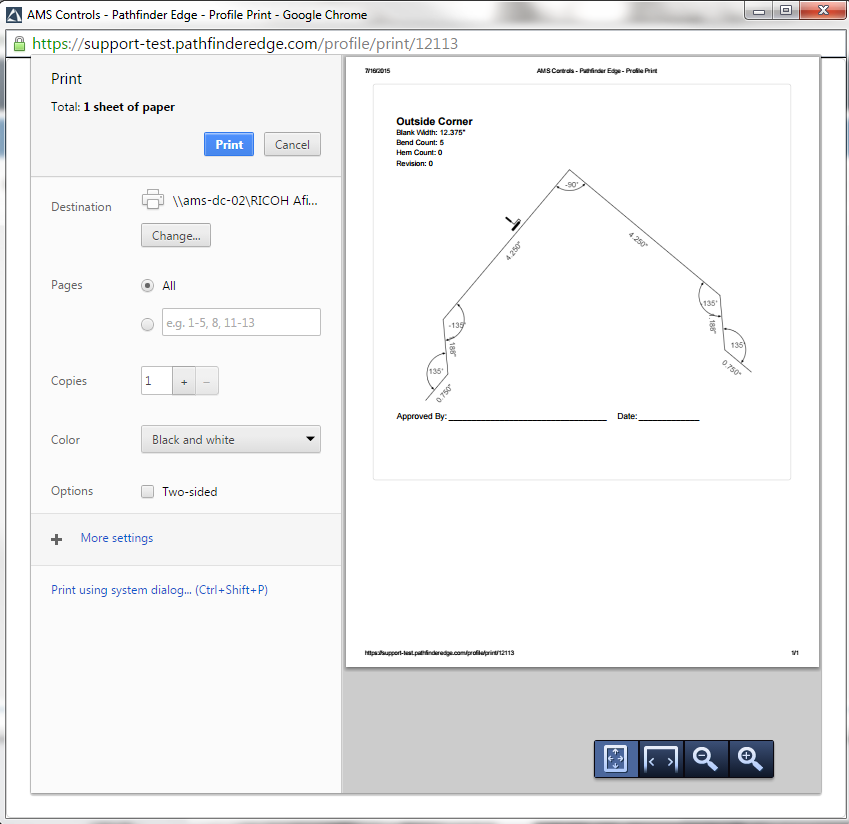 On this page, you can change printers, choose the number of copies to print, and preview the page before it goes to the printer.
Once you ensure your settings are correct, press "Print" and the page will print to your selected printer.