Connect to Eclipse Pro from a Network Connected Device
Find the Full PC Name of the Eclipse Pro PC/Server.
Open a web browser (like Google Chrome or Safari) on another device on the network and enter 'http://Full PC Name:8080' in the address bar, where "Full PC Name" is the Full PC name of the Eclipse Pro PC.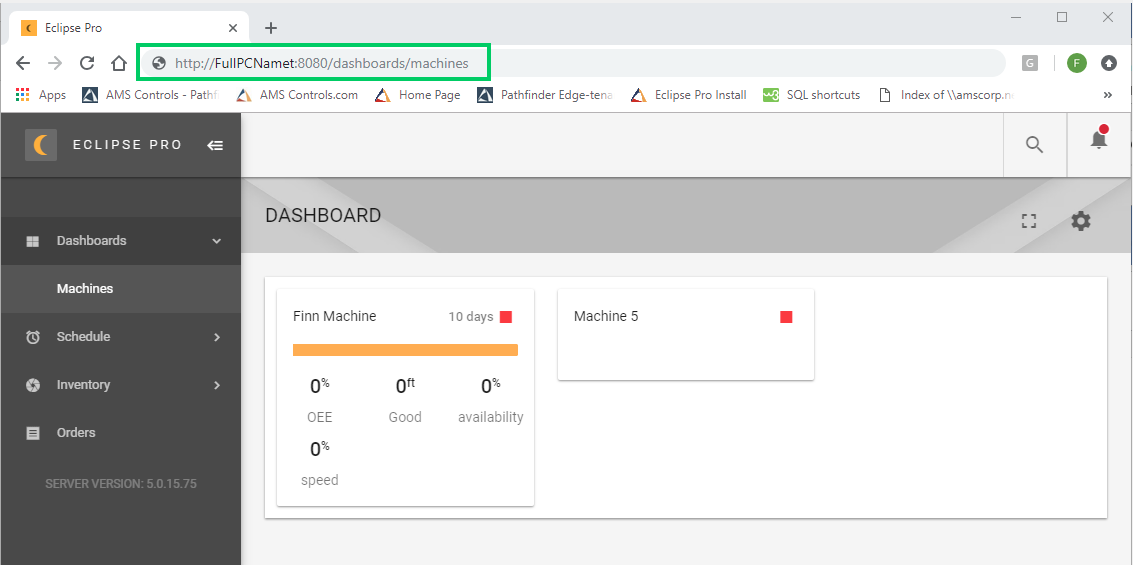 Eclipse Pro should now load on your network-connected device.