Understanding Settings – Edge
The Settings screen can be accessed from the top navigation bar.

The following dialog pops up when you open the Settings screen: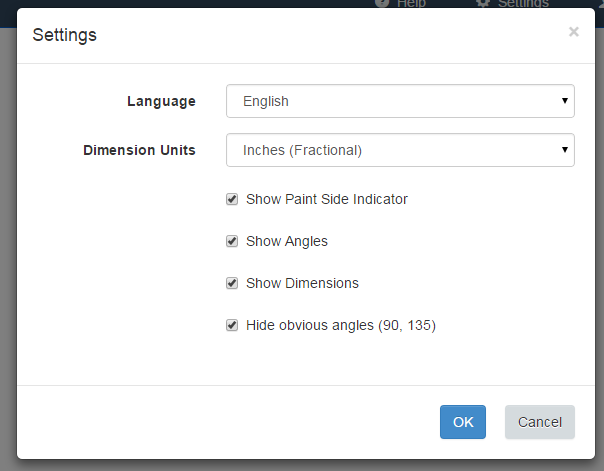 From this area you select your personal Edge preferences. Changes made here will not affect other users associated with the same machine.
The languages currently available in Edge are English, German, and Spanish. Units of measurement include fractional inch, decimal inch, and metric.
You can also set your preferences for the Profile Editor on this screen by choosing whether to display the paint roller icon, angles, dimension, and obvious angles (45°, 90°, 135°).