Updating Eclipse Pro
The Eclipse Pro dashboard screen will inform you when there are Eclipse Pro updates available. Clicking the "Update Available" button will take you to the Eclipse Pro Update screen, which will provide you instruction for installing updates.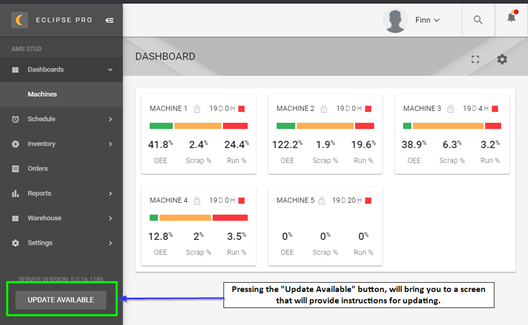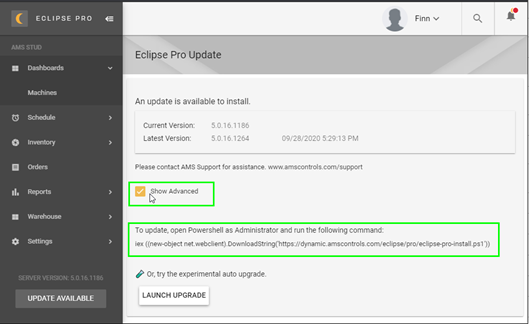 To report an issue with an update or for further questions, contact support@amscontrols.com.