Using Categories and Subcategories – Edge
You can organize your library using Categories and Subcategories. Some customer examples of Categories include kinds of profiles (gutter, fascia, gable), customers (X & Y Metal Roofing, Gutters 'R Us, Johnson Supply) and product lines (Heritage, Creative, Custom). To further narrow down large libraries use Subcategories.
When creating a new profile, you can select the Catalog it belongs to before drawing the part, but in order to sort it into a Category or Subcategory, you must Edit the Profile.
After sketching the part, select the "Edit Profile" icon. It will open the Profile Details dialog and allow you to edit the profile name and choose Category and Subcategory.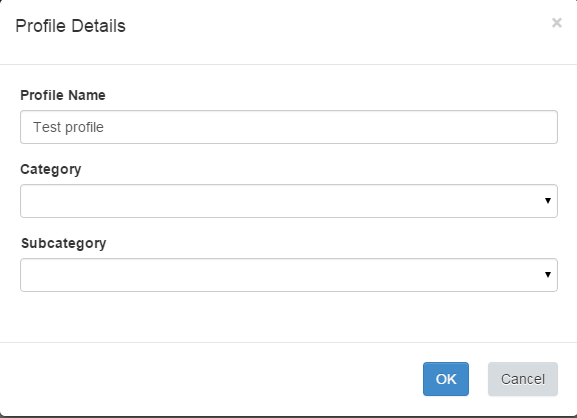 If the Category or Subcategory you are looking for doesn't exist, you can select "Add New" from the dropdown selector.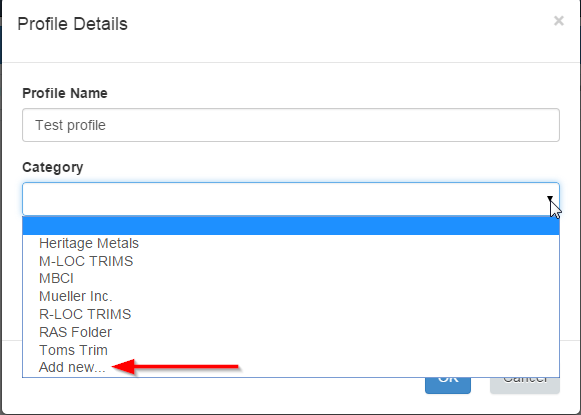 You can then enter the new Category or Subcategory name. It will create the new Category/Subcategory and assign the profile to it at the same time.
You can also use the Category/Subcategory dropdown selectors to filter the view on the Profile Library screen.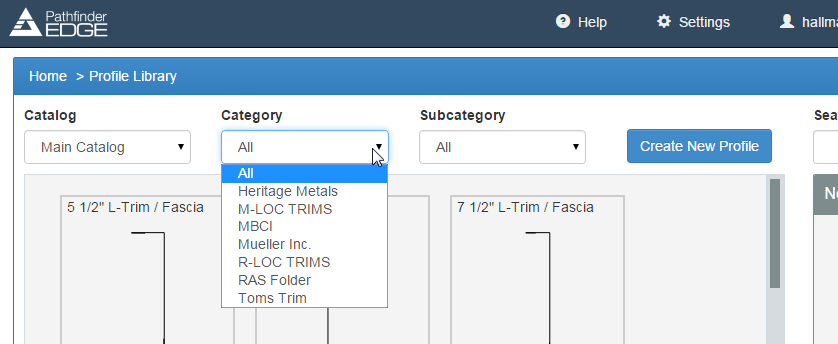 If you create a new Category/Subcategory in Edge and it has profiles associated with it, the Category/Subcategory will also be displayed in Pathfinder.